From left [top]: Abbas Ebrahim Al Abbas, Sara Alqamish, Sonia Anwar-Ahmed Martinez, Farah Al-Amad, Shannon Lim, Aisha Babalakin, Ying Zhi (Jerry) Wang
From left [bottom]: Agatha Barta, Ludovica Vecchio, Rushnay Sikander, Shu Cean Chua
PRESIDENT - ABBAS EBRAHIM AL ABBAS
I am currently a finalist on the LLB Law programme at SOAS, and President of the SOAS Law Society for the 2017/18 academic year. I moved to London in 2015 from Dubai (UAE), where I am a national and was born and raised. Through my position within the SOAS Law Society, I strive to increase student access to opportunities across myriad areas within the legal profession by leveraging SOAS' unique academic specialisms, students' unique interests, and SOAS' extensive and diverse alumni base.
In terms of my other extra-curricular activities, I am currently Editor in Chief of the SOAS Law Journal. I am also Co-Founder and Co-President of the SOAS Jurisprudence Forum, a discussion group dedicated to debating key issues in legal philosophy. Previously, I was the elected 2nd year LLB Law Student Representative, following my re-election from my 1st year. Lastly, I served as a Head Guide at GuideWorks, a student-led and faculty-backed law student mentoring programme.
Following my graduation from SOAS in 2018, I will join an International law firm where I hope to qualify as a solicitor of England and Wales.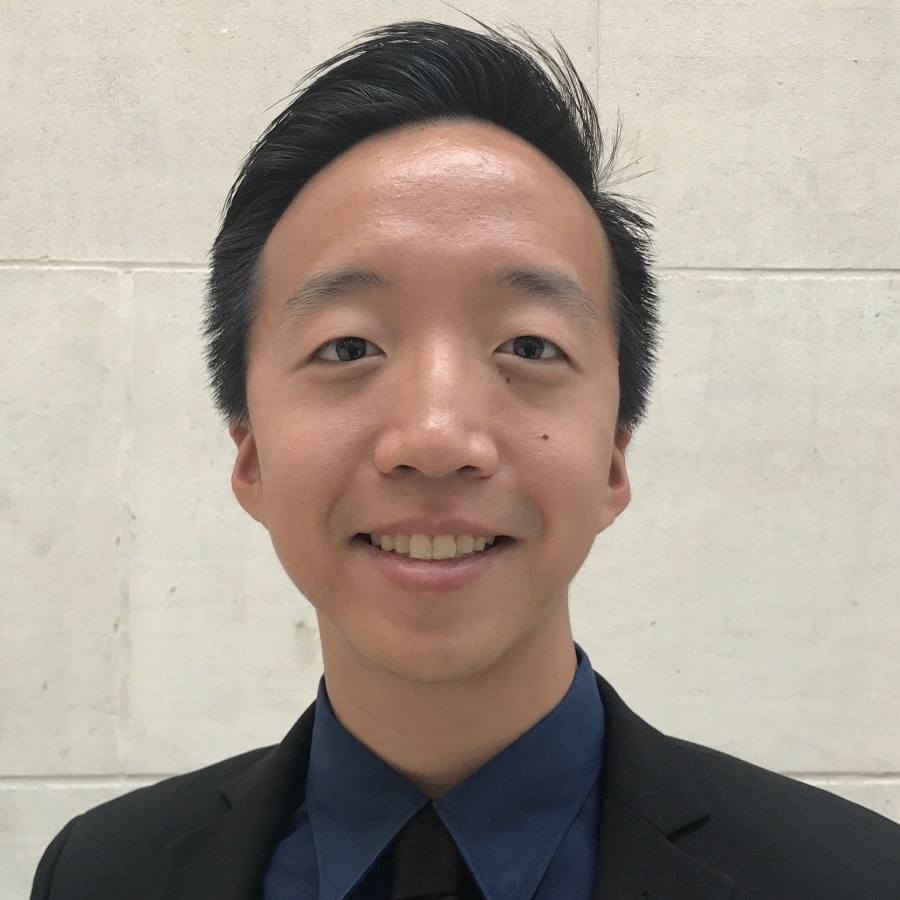 VICE PRESIDENT - YING ZHI (JERRY) WANG

I am an LLB Law finalist at SOAS, and Vice-President of the SOAS Law Society for the 2017/18 academic year. I advise and assist the President and the Committee in their respective roles, and seek to advance the collective interests of our members. With an exciting roster of events and new initiatives this year, the Law Society seeks to expand the range of academic and professional opportunities for both current and future members.
I previously held the Alumni Relations Officer role at the Law Society and was an Associate Editor of the SOAS Law Journal. I have also served as Men's Captain of SOAS Badminton and am currently President of the SOAS Singapore Society.
SECRETARY - LUDOVICA VECCHIO
I am a second-year LLB student. As Secretary of the Law Society, I keep all students updated regarding events, opportunities and meetings our Society will be organising; in addition to that, I manage the communication between our Committee members. I also deal with the Society's relationship with law firms and other potential partners.
My experience as class representative for three consecutive years while in High School will serve as reference for my reliability. Such experience indeed allowed me to develop a strong sense of fairness as well as strong organising skills. For instance, I had to keep track of all the meetings and students' needs throughout the school-year.
I have a passion for singing as I have been performing with a choir for most of my life.
I am marked by a sympathetic personality and I am generally willing to meet new people. Thus, I cannot wait to engage with all the members of our Society.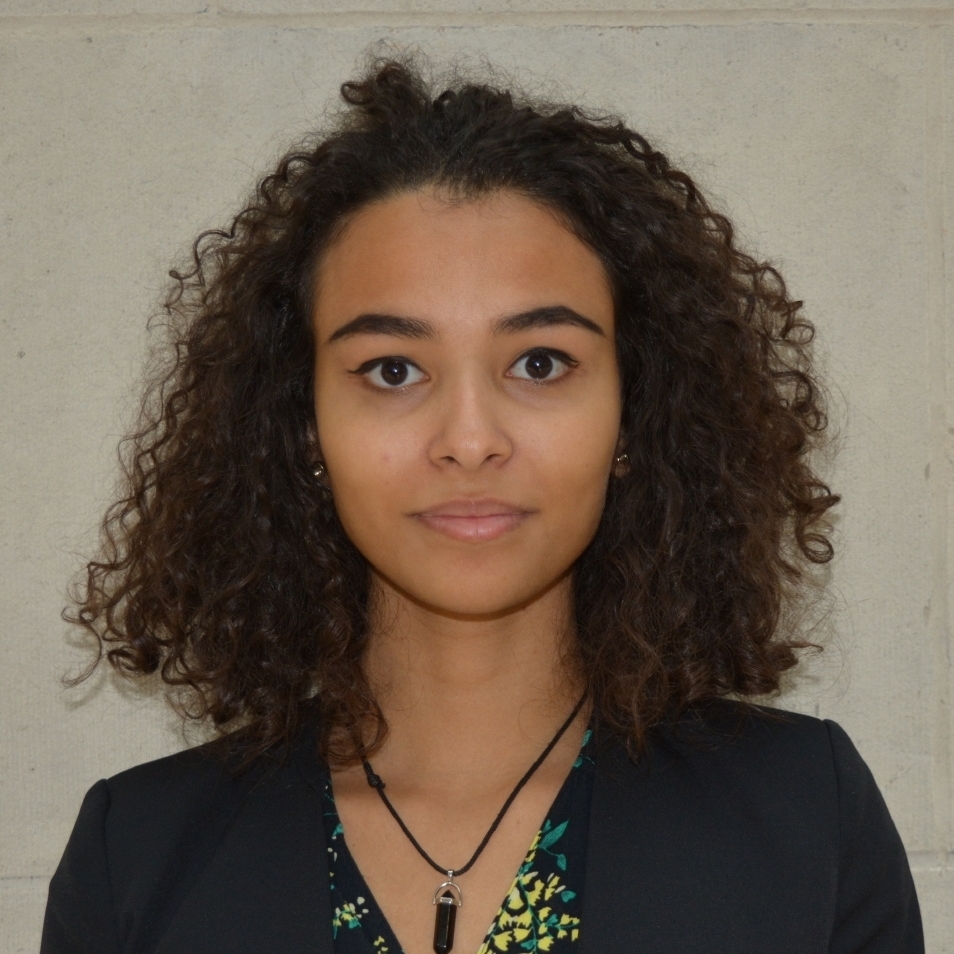 CAREERS OFFICER - SONIA ANWAR-AHMED MARTINEZ
I am an LLB finalist. In my capacity as Careers Officer, I intend to provide students with opportunities to gain a better understanding of the fruits of a law degree. I intend to do this by collaborating with top law firms to create insightful networking events, providing a number of forums to make the application process for Vacation Schemes and Training Contracts easier and more accessible, and providing non-corporate internship opportunities, among other things.
I have held similar event-planning positions and positions of responsibility including President of Amnesty International Society, Co-President of GuideWorks Law Society, Donations Officer for Solidarity with Refugees and Displaced People, and Associate Editor for the Law Journal.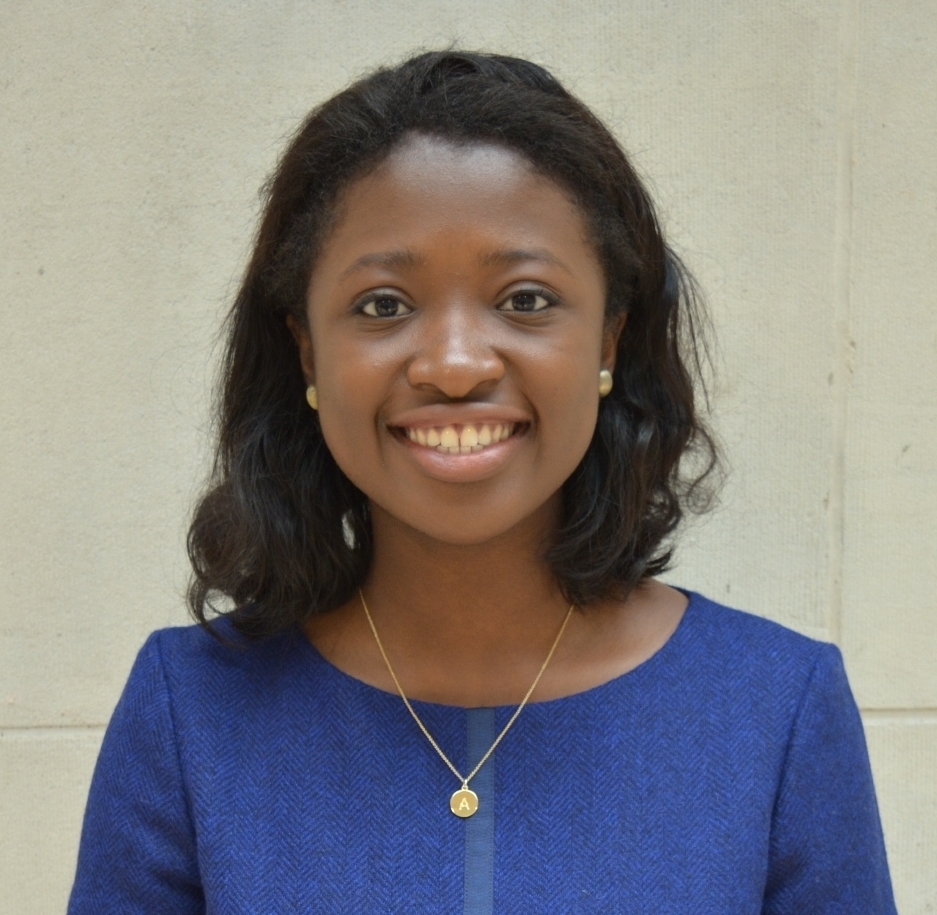 ALUMNI RELATIONS OFFICER - AISHA BABALAKIN
I am a Senior Status LLB student at SOAS. As Alumni Relations Officer, I aim to create a supportive and reliable alumni-student network within our community. In my role, I liaise with SOAS alumni to set up mentoring opportunities, career events, and opportunities to engage with current SOAS students (both law and non-law). I also work in tandem with the Law Society's Careers Officer to design inclusive networking dinners where students can bond with alumni over shared experiences at our University.
I have an undergraduate degree in International Politics and Arabic from Georgetown University, where I served my community as an official tour guide for the University for four years. I am an approachable individual with a passion for feminism, flowers, and film.
I am currently a final-year LLB student at SOAS. Having taken on the role of Treasurer, I wish to ensure that the Law Society can organise events which benefit students while maintaining healthy finances. This allows the continuation of the society as one of the most prominent societies in SOAS, with a great impact on the future of law students and non-law students alike. I hope to bring knowledge learned from my previous work experiences to the table, thus adding value to the society and enriching the university experience of our members.
I was previously President of the Malaysian Society, where I discovered the importance of providing a support system for Malaysian students in SOAS.
One of the objectives of this society is seeking ways to improve our prospects of succeeding in the legal sector which is a highly competitive environment. I look forward to supporting the Law Society and its members, in the hopes that we will all become successful in our chosen sectors.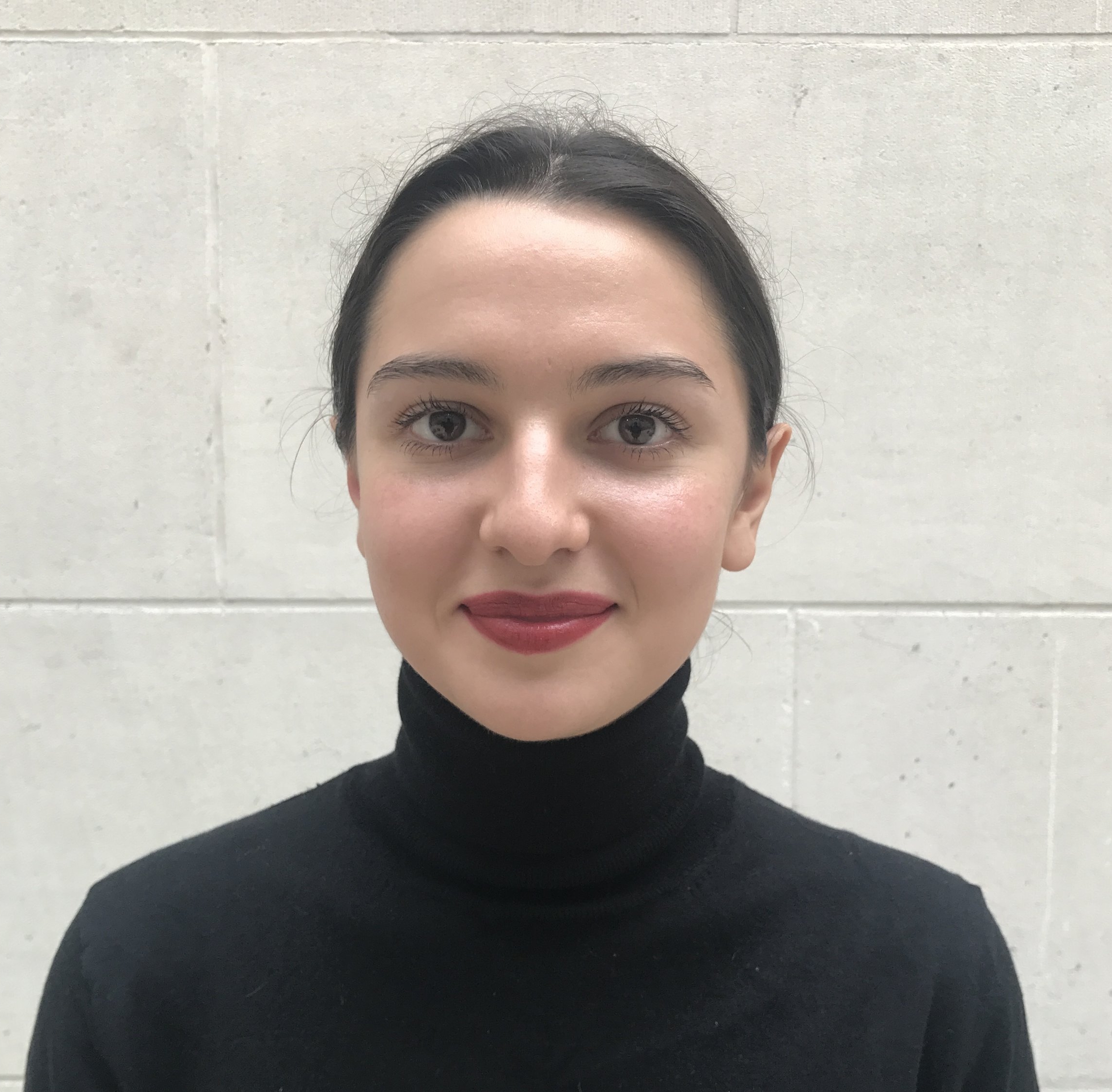 BAR OFFICER - AGATHA BARTA
I am a finalist LLB Student, Vice President of the SOAS Bar Society and Bar Officer of the SOAS Law Society. As Bar Officer, I hope to inspire confidence in SOAS Law students that career at the Bar is possible with the requisite amount of hard work and persistence. I am here to ensure the effective collaboration of both societies, in organising and promoting advocacy related events.
I am a keen mooter and grade 8 violinist.
PRO BONO OFFICER - SARA ALQAMISH
I am an LLB finalist at SOAS and the present Pro Bono Officer of the SOAS Law Society. Through this position, I hope to provide students with possibilities to develop their interests in working in pro-bono related opportunities or aspiring for human rights-related careers. As President of Lawyers without Borders Student Division at SOAS this year, I hope to use both of my roles to make liaising with the management more efficient. For instance, we are currently working on setting up a Law & Innovation Clinic. We also have a number of potential events to hold, including a talk by lawyers from the Freedom of Torture organization in London. At SOAS, I am also involved as the Senior Editor of the SOAS Law Journal and helped start up the SOAS Francophile Society.
SOCIALS OFFICER - FARAH AL-AMAD
I am a finalist LLB Law student at SOAS and the Law Society Socials Officer. My responsibilities include planning social events for members of the Law Society and anyone interested in attending, mainly the Law Ball. I find these events important as they bring people together and make university life much friendlier and memorable. I hope to make the best out my degree and being in London, both academically and socially, and to encourage members of the society to do the same!
TECHNology OFFICER - SHU CEAN CHUA
I am a second year LLB Law student at SOAS. As the Tech Officer of the SOAS Law Society, I oversee the technological aspects of the society, and this includes managing our official website and our social media operations. By the same token, I'm responsible for promoting events and written content for any active blogs operated by the society – our most recent one the "Tuesdays with SOAS Alumni" series.
My job scope extends beyond just the technological realm as I also liaise with law firms/chambers and organisations on behalf of the society. As such, branding and advertising become integral aspects of my responsibility.

I strive to actualise our ultimate goal in providing as many academic and professional legal opportunities as possible for our beloved fellow members.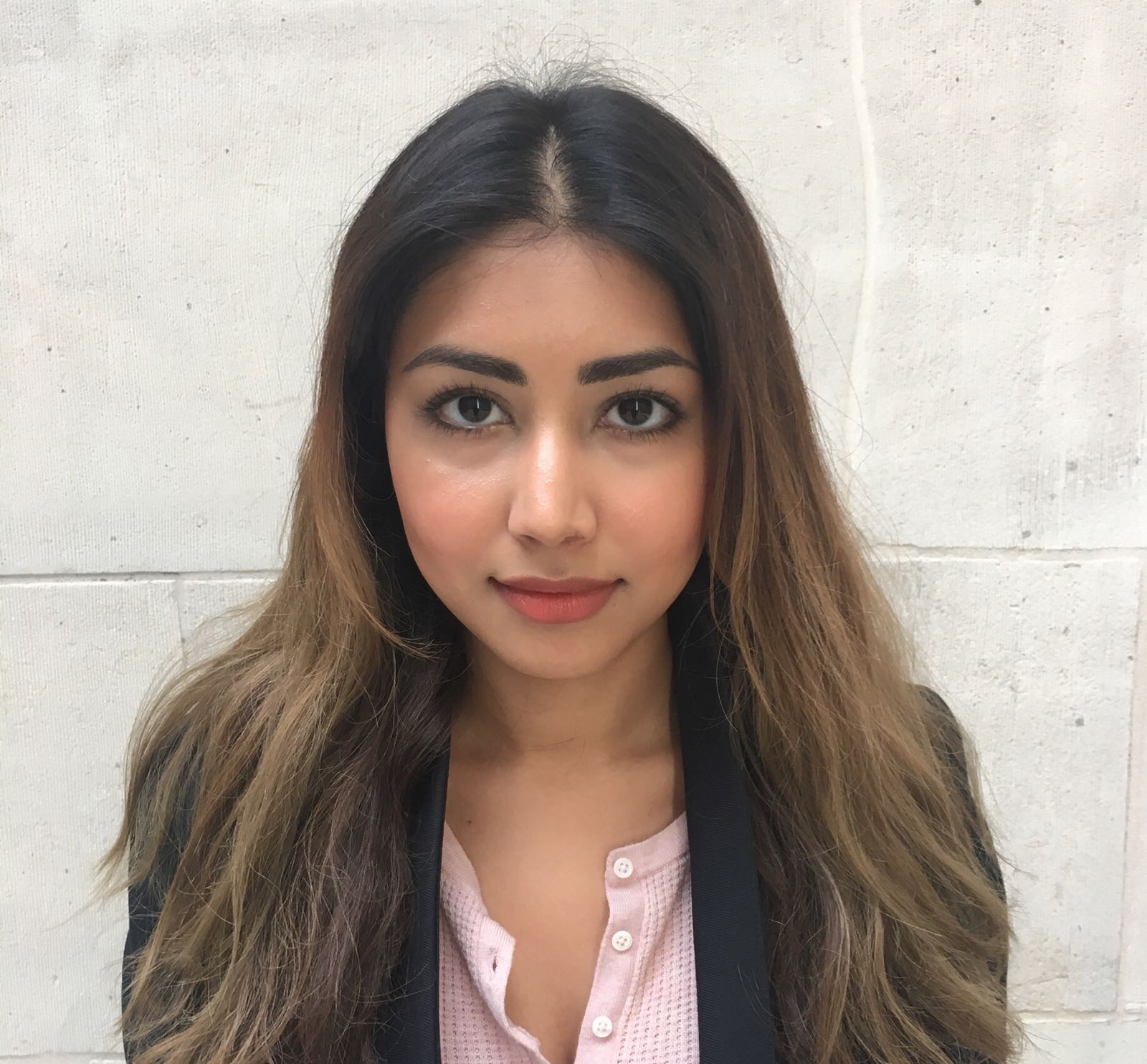 NON-LAW OFFICER - RUSHNAY SIKANDER
I am an IR and History finalist with a passion for Human Rights and Public International Law, which I plan to pursue following my GDL after SOAS. I hope to inspire and advise many fellow Non-Law students wishing to embark upon the pathway to Law and provide an integration of the Law society into the wider SOAS community.

I realised, primarily in reading around the scope of IR that I find particularly interesting the fine line between law and politics. How one is able to influence, yet directly contrast the other forming a mould that is constantly kneaded in order to operate the State. What is supposedly an independent Judiciary is sometimes enmeshed within the fabric of State power. The foundation of an IR student is deeply embedded in breaking apart the stratification of the various bodies that make up The World Order and observing them from their very core.

I am a competitive fencer and equestrian.